Montana - Flood Insurance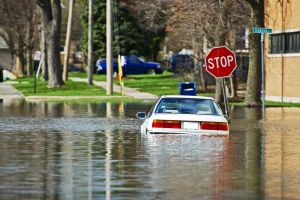 Understanding Flood Insurance
Welcome to Cogswell Insurance Agency, your reliable source for comprehensive insurance solutions in Montana! Whether you're a homeowner, landlord, or tenant, it's vital to secure your properties and possessions against potential flood damage. Flood insurance is a unique type of insurance specifically designed to cover losses incurred due to flooding, a peril not typically covered by standard homeowners insurance. This policy gives you peace of mind, knowing your assets are protected against unforeseen flood-related incidents.
Common Claims Covered by Flood Insurance
Flooding can cause significant damage to properties and belongings. Here are some typical claims that can be covered by flood insurance:
Building Property: Covers the cost of repairs or rebuilding if your property is damaged by flooding. This includes the building and its foundation, electrical and plumbing systems, central air and heating systems, and installed appliances.
Personal Contents: Provides protection for your personal belongings, such as clothing, furniture, electronics, and more.
Debris Removal: Covers the costs associated with the cleanup and removal of debris after a flood.
The Importance of Flood Insurance
As a responsible property owner or tenant, it's critical to understand the importance of flood insurance and how it can protect your valuable assets. Without appropriate coverage, you face the risk of significant financial loss following a flood event.
Imagine a scenario where a severe storm leads to widespread flooding in your area, causing considerable damage to your property and belongings. Without flood insurance, you could be burdened with the high costs of repairing or replacing your damaged assets, which could lead to substantial financial strain.
With flood insurance from Cogswell Insurance Agency, you can rest assured knowing that your property and personal belongings are protected. Our experienced team will guide you through the process of selecting the right coverage limits and tailoring a policy that meets your specific needs.
Contact Cogswell Insurance Agency for Flood Insurance in Montana
Don't wait until a flood event occurs! Secure your property and assets from the unpredictable risks associated with flooding. Contact our expert insurance agents at 406-761-5000 to discuss your flood insurance needs. We are committed to providing exceptional coverage and personalized service to individuals throughout Montana.
Remember, protecting your property with flood insurance is not just a wise decision, but it's also a responsible one. Take a proactive step to safeguard your assets today!
For an online quote request form and more information about our insurance offerings, call us! 406-761-5000