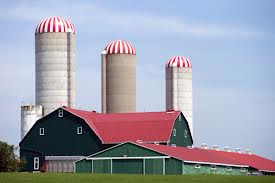 Safeguard Your Agricultural Investment with Farm Structures Insurance in Montana from Cogswell Insurance Agency
If you own or manage a farm in Montana, you understand the importance of protecting your buildings and structures. Cogswell Insurance Agency specializes in providing a broad range of farm structures insurance options. In this guide, you'll learn how we can help protect your vital agricultural assets.
For individualized consultations, feel free to call us at 406-761-5000, or click here -

Understanding Farm Structures Insurance in Montana
Farm structures insurance provides a financial safety net by covering losses due to natural disasters, fires, theft, and other risks. Whether you own a small farm or manage a larger agricultural enterprise, Cogswell Insurance Agency can offer a policy tailored to your specific needs.
What Does Farm Structures Insurance from Cogswell Insurance Agency Typically Cover?
Each farm structures insurance policy can be customized, but common elements often include:
Barn Insurance
Offers coverage for damages to your barn caused by specified risks.
Silo Insurance
Provides protection for your silos and other grain storage facilities against covered perils.
Why Choose Cogswell Insurance Agency for Your Farm Structures Insurance in Montana?
Cogswell Insurance Agency is a leading insurance provider for farm structures in Montana. With competitive rates and extensive coverage options, we are the go-to choice for farmers and agricultural businesses. For more information, call us at 406-761-5000.
Get a Farm Structures Insurance Quote from Cogswell Insurance Agency Now
Whether you're starting a new farming venture or looking to update your existing coverage, Cogswell Insurance Agency has the solutions you need. Contact us today at 406-761-5000 to receive your personalized farm structures insurance quote.
You can also use our online quote request form for an instant estimate. At Cogswell Insurance Agency, our commitment is to help the farming community in Montana protect their valuable assets.