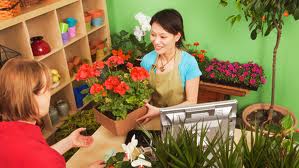 Great Falls, Bozeman, Butte, MT General Liability Insurance. Quality Coverage At Great Rates.
Hey there, resilient entrepreneurs of Great Falls, Bozeman, Butte, MT! Running a business is quite the adventure, isn't it? Opportunities, challenges, they're all part of the game. That's where a rock-solid general liability insurance from Cogswell Insurance Agency becomes your trusty sidekick. We're talking smooth sailing and peace of mind!
Get a Quick Quote Or Provide Us With More Info
What's General Liability Insurance Anyway?
Wondering what general liability insurance is all about? It's basically your financial safety net when third-party claims like property damage, bodily injury, or advertising slip-ups come knocking. We, at Cogswell Insurance Agency, are all about empowering you, the awesome businesses of Great Falls, Bozeman, Butte, MT, to keep on keeping on, fearlessly and securely.
What's Covered?
Our general liability insurance at Cogswell Insurance Agency is like your all-weather friend. It covers a bunch of scenarios that could, let's just say, throw a wrench in the works. Here's a snapshot:
Bodily Injury
Property Damage
Medical Payments
Legal Defense and Judgments
Advertising Errors
Want the deets? Give us a ring at 406-761-5000 and let's get into the nitty-gritty together!
Custom Solutions for Every Business
Every business is unique, and so are the insurance needs. Whether you're whipping up delicacies in a restaurant or leading a yoga class in Great Falls, Bozeman, Butte, MT, Cogswell Insurance Agency has got your back with tailor-made insurance solutions.

Property Owners
Keep your commercial property shielded from potential liabilities.

IT Pros
Shield yourself from claims related to your professional services.

Food Maestros
Safeguard against claims from your culinary adventures.
Looking for more options? We're just a call away at 406-761-5000, ready to tweak your policy to fit your vision!
Fair, Square, and Clear!
Cogswell Insurance Agency stands for clear and affordable solutions. We aim to offer transparent premium structures so you, the awesome businesses in Great Falls, Bozeman, Butte, MT, can manage your resources wisely, without any hidden hitches or confusing jargon.
Fast and Smooth Claim Settlements
Time is money, especially when it comes to liability claims. With Cogswell Insurance Agency, experience claim settlements that are as smooth as butter, ensuring your business mojo stays uninterrupted. Wanna know more about how we roll? Let's chat! Dial 406-761-5000!
Why Cogswell Insurance Agency?
Embarking on an entrepreneurial journey is thrilling but comes with its share of bumps. Choosing Cogswell Insurance Agency means choosing a reliable buddy, committed to supporting your venture in Great Falls, Bozeman, Butte, MT against the unexpected.
Let's have a real conversation about your needs and create solutions that resonate with your business spirit. So, let's join hands for a secure and prosperous journey! And hey, for a quick look at what we offer, check out our online quote request form.